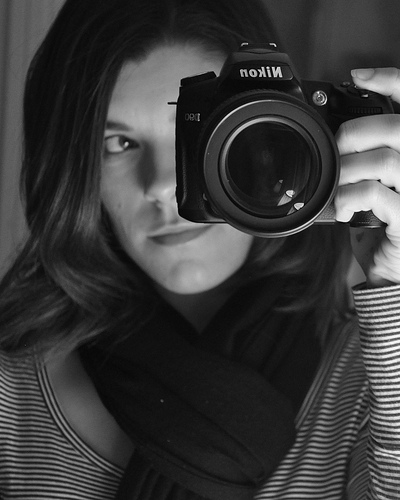 Hello, and welcome to my website. I hope you like what you see, and enjoy your visit. Whether you're looking for a wedding photographer, are interested in a portrait session, need someone to capture images of a party – or you want original prints to hang in your house, I hope you find plenty here to inspire you.
I love to capture intimate, joyful, timeless and spontaneous images, and when shooting weddings, I prefer to work unobtrusively, capturing your special day in an honest and relaxed way. I love weddings, seeing people laughing, being happy, and enjoying themselves, the unique character and feeling of every wedding, and I love love love quirky little details, so if you've put a lot of creative energy into making your day unique to you, rest assured I'll capture it all!
Here's a little bit about me: Firstly, yes that is me in the logo picture! I'm from Surrey originally, and live in south London. I love the city life, travelling and exploring, and finding the beauty in unexpected, quirky things. I love capturing beautiful images – from the moment a couple says 'I do', to utterly random things like a teacup in my flat. I've always loved photographs - one of my happiest childhood memories is going to my grandmother's house, and rifling through her giant blue photo album, full of gorgeous black and white photos from the 1940s and 1950s. In fact, even when I go to see my nan these days, that album usually ends up being brought out of the cupboard!
I also offer original prints of photos I've taken over the years, out and about, or on my travels. Take a look and see if you find anything you'd like to have hanging in your home, to give as a gift, or even have made into a mug if that floats your boat!
Like what you see? Click on the Contact link, and let's have a chat about your photographic needs.